Removing Editor Comments — Word for Mac (2011)
Step 1:
Remove editor comments after you have accepted or rejected the proposed changes. You can find more information on removing tracked changes at: remove track changes from Word 2011 documents.
In the example below, the editor comment has been highlighted on the right-hand margin.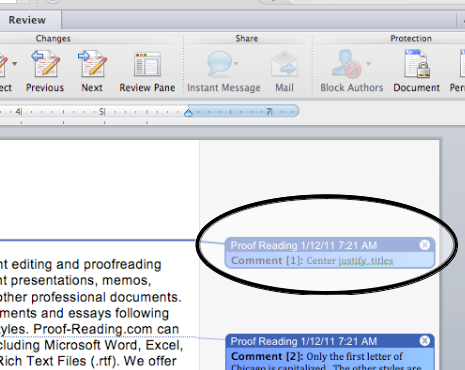 Step 2:
You must manually revise your document in accordance with editor comments. Microsoft Word does not automatically make the change suggested in a comment. Comments are meant to correct recurring problems or communicate directly with the author.
To delete a comment, move your mouse to the right-hand side. Click on the small "x" in the top, right-hand corner. This will remove the editor comment. Be sure to address the comment prior to deleting it.